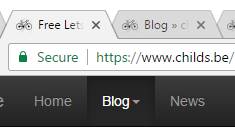 One of reasons why I originally held back on buying a SSL certificate for my website was that I wasn't sure that it'd work using a dynamic IP routing service - cos I didn't want to waste $15!
Well you don't need to fret about it because I can confirm it works after I eventually got round to setting up a free LetsEncrypt.org one on my RaspberryPi.
Now you've got the answer, why don't you head over to my tutorial of how it's done.
Free LetsEncrypt secure SSL server certificate install tutorial for Raspberry Pi
Yes, SSL certificates work with dynamically routed domains on dynamic IP adresses.