On yet another fun Saturday night out at National Cycling Centre to watch the Revolution Cycling Series I set off in search of a snack! I had often seen the ice cream stand at the Sapporo noodle bar, but had never tried the ice cream.
I joined the queue to get myself an ice cream, deciding to get two scoops (despite declining the offer of his own ice cream, I knew Marty would tuck into mine!). Normally I am a mint choc chip girl but the flavours on offer were chocolate, coconut, strawberry or green tea (???). So what to do? Two chocolate, chocolate and strawberry, or chocolate and coconut. Hmmmm, that could work....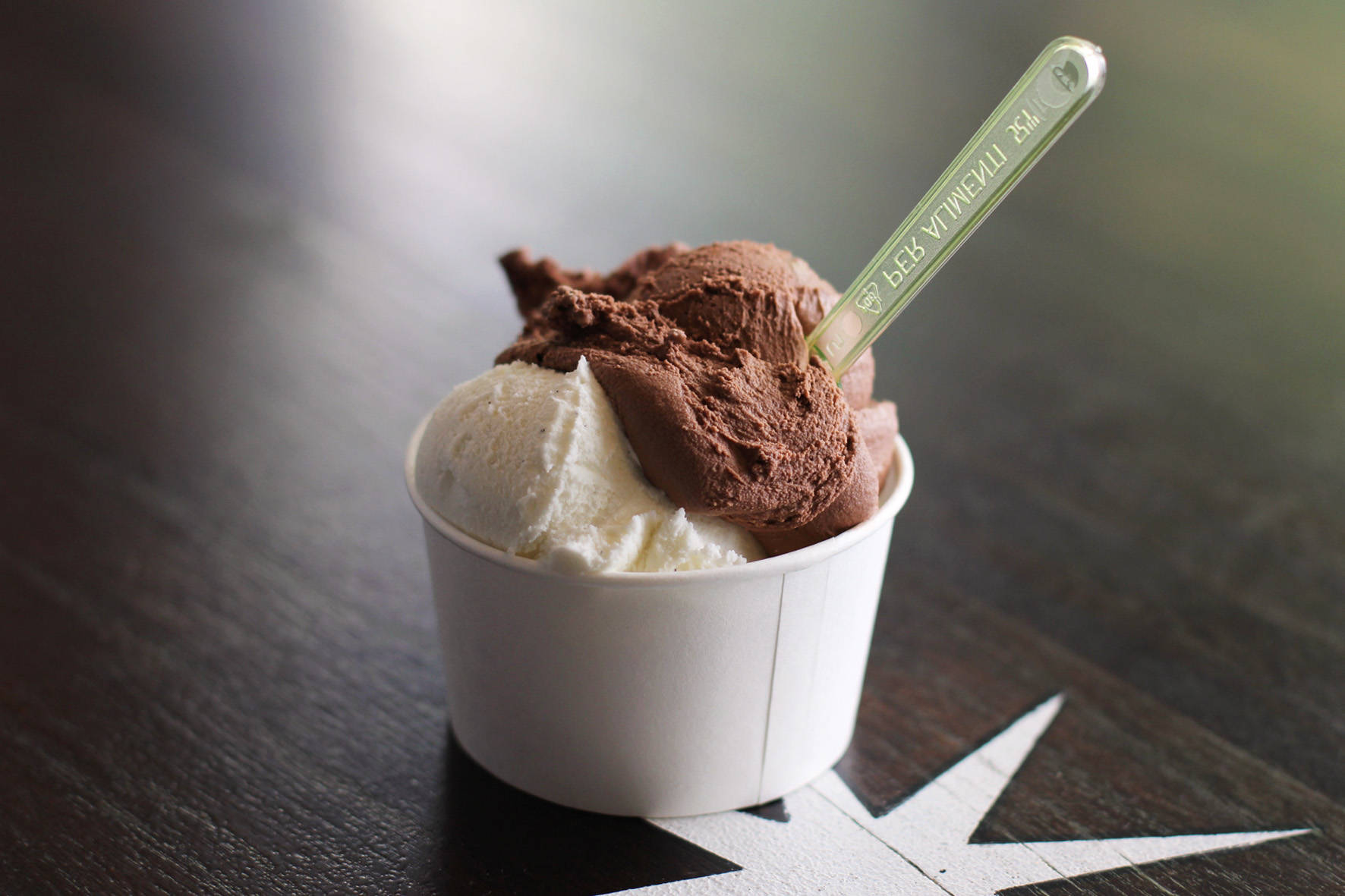 Opting for the choco-coconut combo I had to sample it. The ice cream tasted just like a bounty ice cream. I reluctantly went to find Marty (secretly wanting to walk slowly and keep my new find to myself), and told him he had to try it. He assumed it was chocolate and vanilla, so got a spoon of chocolate, then a spoon of the "vanilla". When he realised it was coconut and tried a spoon of both flavours together I knew that I had lost the rest of my pudding!!!
However, as it got a massive thumbs up from us both I have no need to be sad. I think a cheeky choco-coconut ice cream will now become part of our Saturday night cycling. Roll on the next round - I need more ice cream!!!!