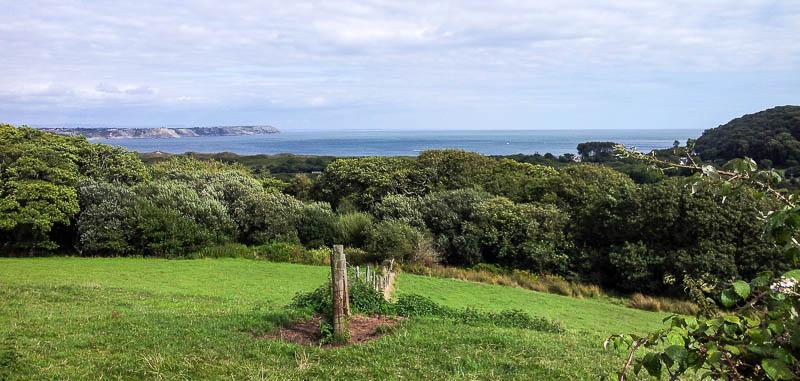 This was a landmark ride in a way for me as usually when we go camping I leap upon the opportunity to take the MTB somewhere new, but somehow I persuaded myself into taking the road bikes instead.
Maybe it was the lack of some really decent trails or the fact as we'd be in my sister's tent there'd be enough room to bring my retro roadie indoors to protect it from rust should the heavens open.
Well it turns out I shouldn't have worried, the weather was great and we headed out for the first ride of the long weekend on Saturday morning. Unfortunately for me as we approached Llanmadoc to soak up the views of Broughton Bay the missing-link from my chain decided to go missing!
As a matter of strict protocol I always have a pretty comprehensive tool kit upon my person at all times when MTBing, however this does not extend when on my road bike as I'm never really going to be very far from civilisation should the worst happen. So after some time of futile search for it I headed to a shop I'd passed and scrounged a plastic bag to put my chain in to continue back.
It wasn't too much of a bind I was in as it was only 15km into the ride from our start point at Horton and I'd sent Alison on ahead to go and fetch the car to meet me on the way back. I'm so grateful that I use my MTB shoes and SPDs on the road bike as the scoot home was quite fun.
As I said we had scheduled two rides for the weekend so we dicided to give it another crack on the Monday. So glad we did, the route is a cracker - it covers all the bases of terrain - from the beach front from Swansea to the mumbles, cliffs & coasts, country lanes and tops of moors. For good measure you even take in some traffic free tree lined disused railways and the Marshes of Llanrhidian Sands,