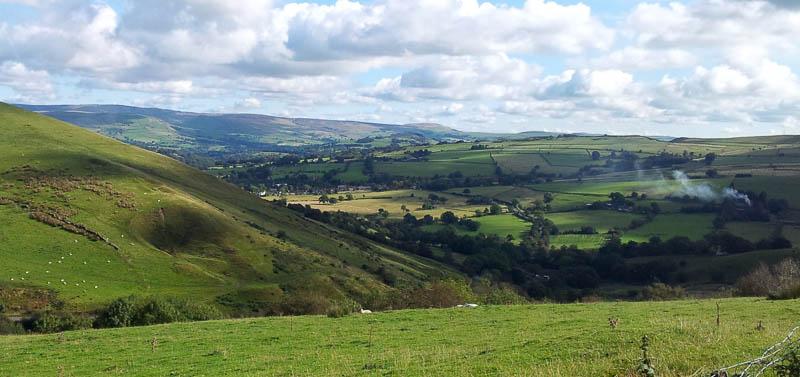 For some reason given that I ride offroad way more than I do my road bike, my first ride post is fully on-road...
This route developed from the want of a ride encompassing some great climbs of the peaks without the boredom of the 30km journey there and 30km back! So the hunt was on for a place to park up - as usual for me it needed to be preferably free and have a toilet for the inevitable pit-stop after the large brew downed in the on the way there!
The search was concluded with the discovery that the lovely village of Prestbury I'd cycled through many times has both free parking and a toilet so capacious that you can take your bike in with you! Its also only 20-30mins drive from my house.
Using Prestbury as a base meant the first leg of the ride was a no-brainer, up the classics Brickworks climb. Next I'd always fancied riding through Errwood reservoirs and up the singletrack valley climb to the Cat & Fiddle ever since I'd had a day out walking around there. What finally sealed the deal was that Alison forwarded me a tweet from Dame Sarah Storey of her favourite ride which included most of my prospective roads.
From there is a another easy choice to make - the descent down the Cat & Fiddle to Macclesfield. All in, a great ride especially when the sun is shining, the views and the countryside are excellent. I've included another variant, it swaps Long Hill for Windgather Rocks and descends down the A54.
There's many other options too which can be considered - past Lamaload Reservoir, through Macc Forest past Trentabank Reservoir or around Macc Forest on cycle route 70 going through Wildboarclough. As for cafe stops, the Cat & Fiddle in does a reasonably priced mug of tea with a nice selection of snacks; another bonus is that you can usually pick up a free motorcycle newspaper to stuff inside your jersey to take the edge off the wind chill on the way down,