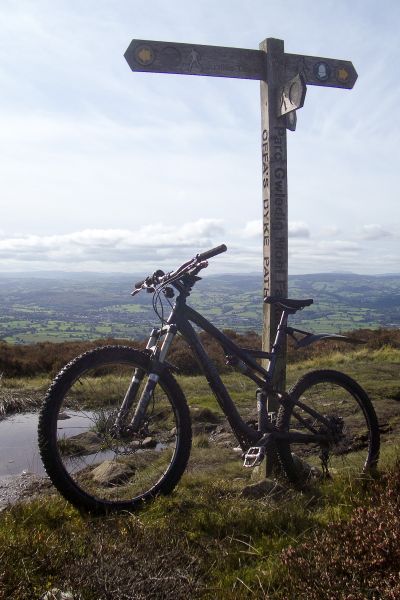 The Clwydian Mountain range is and Area of Outstanding natural beauty. Once you gain a bit of height anywhere the views are stunning and on a clear day you can see over to Merseyside and Snowdon.
I seem to ride here a lot in winter as most of the going is on well engineered paths and fireroad so is enjoyable even through the roughest of winters.
This route climbs to the top of Moel Famau on the first loop, the climb is do-able, although a little steep in places but the path I take is the longest possible lessen the slope. The folly which caps the hill makes for a great 360 degree view point and theres often a smattering snow in winter which makes it all the more picturesque.
The second lap takes follows the Coed Moel Famau Loop - on its own a great blue route for the beginner, I originally saw it on Ride the Clywds website which is no longer in existance, but you can see the route on mbwales.com.
Ride details
Distance 22.3km
Elevation gain 730m
Toilet: at bus stop by entrance
Coffee stop: there's usually a van in the car park serving brews and food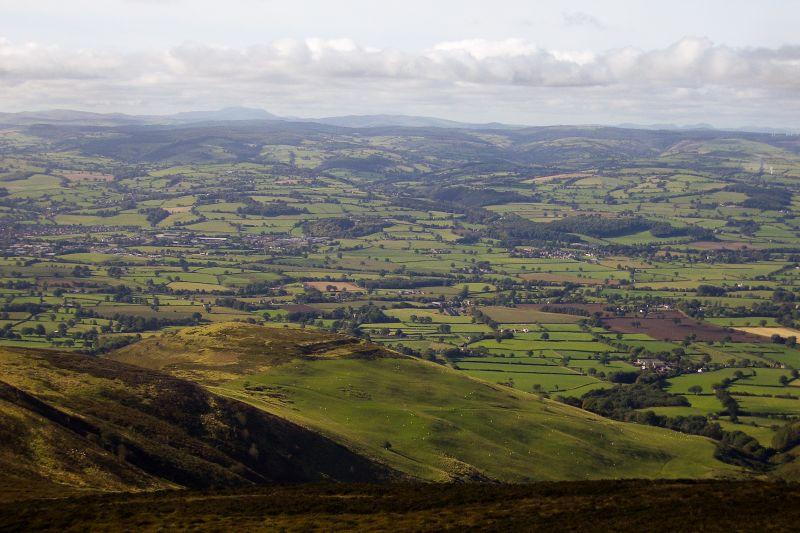 As another bonus, the car park barrier seems to be always broken saving you the £1 fee!
Edit 8-Feb-2015: The barrier has been fixed for a while now and they've put the charge up to £2.
You can view a webcam here to check for snow!